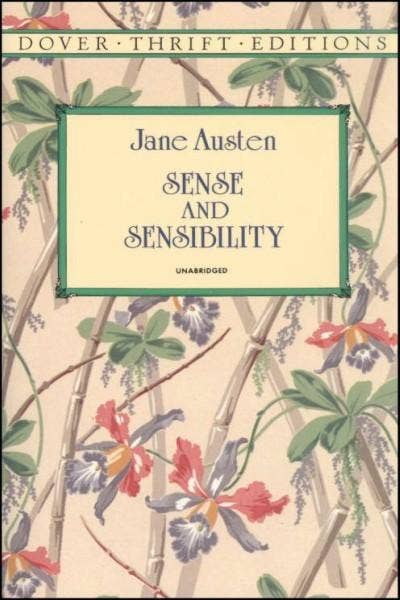 A Jane Austen classic from 1811, this love story focuses around the Dashwood sisters — Elinor and Marianne. When their father dies, they lose their family estate and are reduced to a life of poverty. The story follows the sisters as they move in with a distant relative, leading them to equal parts heartache and romance.
Romantic quote: "'I cannot, I cannot,' cried Marianne; 'leave me, leave me, if I distress you; leave me, hate me, forget me! But do not torture me so. Oh! how easy for those who have no sorrow of their own to talk of exertion!" 
Fun fact: In Ang Lee's 1995 remake of Sense and Sensibility, there are six actors who went on to play parts in the Harry Potter films: Emma Thompson (Sybil Trelawney), Alan Rickman (Severus Snape), Gemma Jones (Madam Pomfrey), Robert Hardy (Cornelius Fudge), Elizabeth Spriggs (The Fat Lady) and Imelda Staunton (Dolores Umbridge).