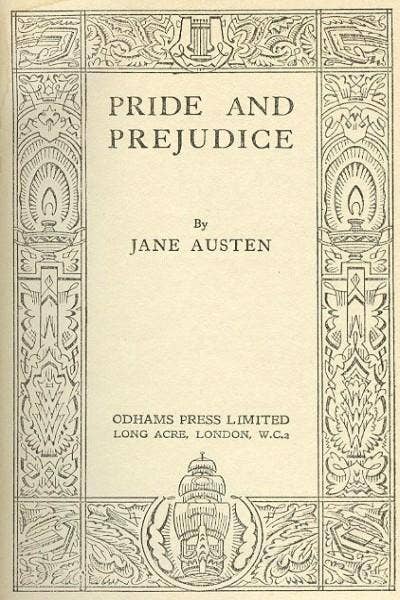 Charles Bingley is new to town and has leased an estate with his sisters and close friend Fitzwilliam Darcy. Named a "catch" by all the single ladies in town (due to his looks and money), Darcy is also known as snob. Neighbor Elizabeth Bennet finds herself repulsed by Darcy's ego. The resulting pas de deux between the feisty twosome makes for a quite a page-turner.
Romantic quote: "They walked on, without knowing in what direction. There was too much to be thought, and felt, and said, for attention to any other objects."
Fun fact: Helen Fielding's book Bridget Jones's Diary was inspired by Pride and Prejudice.