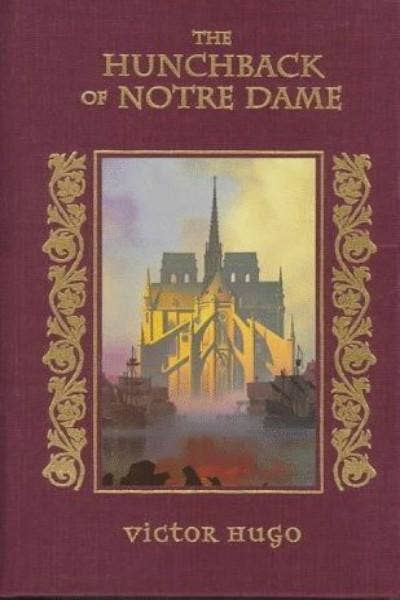 Victor Hugo's story, set in Paris in 1482, centers around Norte Dame cathedral. In this "true love comes from within" story, Gypsy dancer Esmeralda is longed for by Quasimodo, Notre Dame's kind-hearted but deformed bellringer. Upon order of Archdeacon Frollo, Quasimodo attempts to kidnap Esmeralda, but is caught.
Standing trial, Quasimodo is humiliated by the public and his victim Esmeralda has pity on him. Soon after, Esmeralda is blackmailed and sentenced to death for the murder of her crush Phoebus. On her sentencing day, Esmeralda is saved from death by her dear Quasimodo. But can true love overcome her distaste for his looks?
Romantic quote: "Love is like a tree: it grows by itself, roots itself deeply in our being and continues to flourish over a heart in ruin. The inexplicable fact is that the blinder it is, the more tenacious it is. It is never stronger than when it is completely unreasonable." 
Fun fact: Hunchback of Notre Dame has been adapted to the screen numerous times and cast two famous Anthonys in the leading Quasimodo role: Anthony Quinn in 1956 and Anthony Hopkins in 1982.​